Research examining the psychological and physiological benefits of Qigong and Tai Chi is growing rapidly. The many practices described as Qigong or Tai Chi have similar theoretical roots, proposed mechanisms of action and expected benefits.
A substantial body of published research has examined the health benefits of Tai Chi (also called Taiji) a traditional Chinese wellness practice. In addition, a strong body of research is also emerging for Qigong, an even more ancient traditional Chinese wellness practise that has similar characteristics to Tai Chi.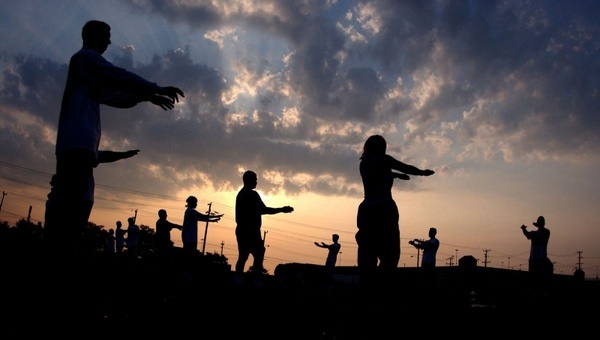 Qigong and Tai Chi have been proposed, along with Yoga and Pranayama from India, to constitute a unique category or type of exercise referred to currently as a meditative movement.
These two forms of meditative movement, Qigong and Tai Chi, are close relatives having shared theoretical roots, common operational components, and similar links to the wellness and health-promoting aspects of traditional Chinese medicine. They are nearly identical in practical application in the health enhancement context and share much overlap in what traditional Chinese medicine describes as the "three regulations": body focus (posture and movement), breath focus, and mind focus (meditative components).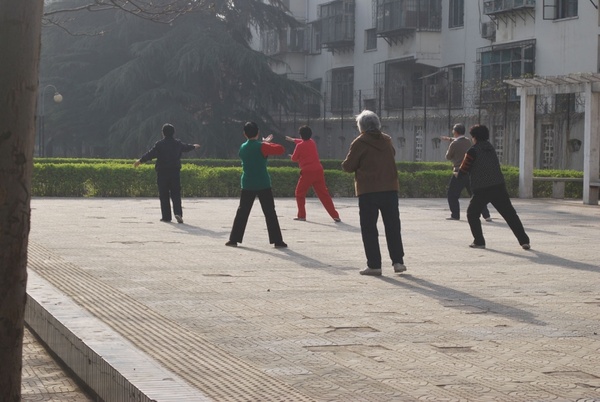 Previously published reviews have reported on specific outcomes of either Tai Chi or Qigong, mostly addressing only one of these practices, and rarely taking into account the similarity of the two forms and their similar outcomes. These reviews have covered a wide variety of outcomes, with many focused on specific diseases or symptoms including: hypertension; cardiovascular disease; cancer; arthritic disease; stroke rehabilitation; aerobic capacity; falls and balance; bone mineral density; and shingles-related immunity, with varying degrees of support noted for outcomes in response to Qigong or Tai Chi.
Overview of Qigong and Tai Chi
✔ Qigong is, definitively, more ancient in origin than Tai Chi and it is the over-arching, more original discipline incorporating widely diverse practices designed to cultivate functional integrity and the enhancement of the life essence that the Chinese call Qi.
✔ Both Qigong and Tai Chi sessions incorporate a wide range of physical movements, including slow, meditative, flowing, dance-like motions. In addition, they both can include sitting or standing meditation postures, as well as either gentle or vigorous body shaking.
✔ Most importantly, both incorporate the purposeful regulation of both breath and mind coordinated with the regulation of the body.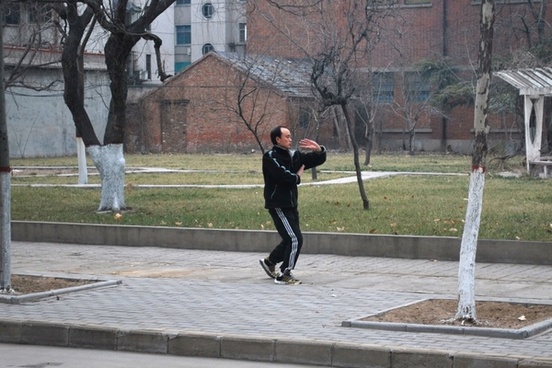 ✔ Qigong and Tai Chi are both based on theoretical principles that are inherent to traditional Chinese medicine (TCM). In the ancient teachings of health-oriented Qigong and Tai Chi, the instructions for attaining the state of enhanced Qi capacity and function point to the purposeful coordination of body, breath and mind (paraphrased here): "Mind the body and the breath, and then clear the mind to distil the Heavenly elixir within." This combination of self-awareness with self-correction of the posture and movement of the body, the flow of breath, and stilling of the mind, are thought to comprise a state which activates the natural self-regulatory (self-healing) capacity, stimulating the balanced release of endogenous neurohormones and a wide array of natural health recovery mechanisms which are evoked by the intentful integration of body and mind.
Despite variations among the myriad forms, we assert that health-oriented Tai Chi and Qigong emphasize the same principles and practice elements. Given these similar foundations and the fashion in which Tai Chi has typically been modified for implementation in clinical research, we suggest that the research literature for these two forms of meditative movement should be considered as one body of evidence.
Roger Jahnke, OMD, Linda Larkey, PhD, Carol Rogers, Jennifer Etnier, PhD, and Fang Lin
As per: https://www.ncbi.nlm.nih.gov/pmc/articles/PMC3085832/
---
TAI CHI & QIGONG
Improve your health & your ability to relax. Exercise your body gently & effectively, for greater well-being, from the inside out. Gain flexibility, improve your memory, increase your confidence & find some inner peace, in this busy world
Tai Chi classes – Online
Monday 10 to 11 am. All abilities @ £8.50  
Monday 1.30 to 2.30 pm. All abilities @ £8.50 

Tuesday 9.30 to10.30 am – All abilities @ £8.50

Friday 10.00 to 11.00 am. All abilities @ £8.50.
 Qigong class – Online
Thursday 6.30 to 8.00pm – All abilities @ £15.00.
Pay for your first class only on the relevant day or night. Monthly fees are then paid for in advance and are non-refundable.
Services available: 1 to 1 Tai Chi & Qigong sessions, specifically created for you & your requirements. Classes, workshops & groups also available. Corporate work: classes & groups, wellbeing days, talks, seminars, team days, workshops & retreats.
Online Tai Chi & Relaxation sessions, available for Care Homes & other Community groups – Please express your interest & we can discuss this further. 
Also available: Transformational Coaching & Mentoring & Intuitive readings, for individuals & companies. Helping with Mental & Emotional Health, Stress relief, Depression & much more.
Specialist areas: Working with survivors of Trauma & Abuse in childhood, Mental Health, Depression & Anxiety. Working with Young People & families & women over 40 who want to build resilience and find their own voice.
For people who want Good Health, a Strong Immune system, Great Energy & a Life they Love. 
To book a class & any of the above services, or if you have any questions, call Lou on: 07952 370670.
Email: info@lourdesanne-requena.com
Email: lourequena@hotmail.co.uk
http://tai-chi-surrey.org 
For payment details please contact Lou as mentioned above.